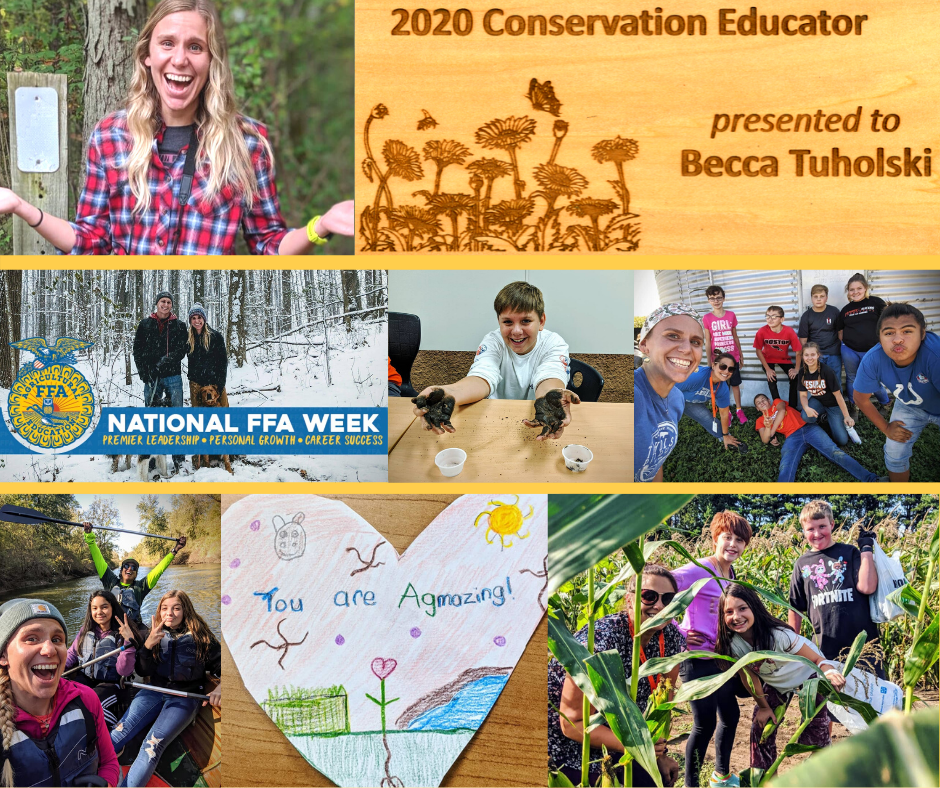 2020 Conservation Educator – Becca Tuholski
The LaPorte County Soil and Water Conservation District welcomes nominations for Conservation Educator of the Year Award. Strong candidates from across a range of education sectors will have demonstrated excellence in the area of conservation education in LaPorte County and commitment to the protection of our soil and water resources.
To nominate a candidate for Conservation Educator, please fill out the form below or download the application HERE, print and either email to chavens@laportecounty.org or mail to LaPorte SWCD, 2857 W. State Road 2, Suite B, La Porte, IN 46350.
---
LaPorte County Soil and Water Conservation District Educator of the Year Nomination
Online Form