---
Now Hiring for County Soil Conservationist, click here for more information! Send all applications to chavens@laporteco.in.gov.
---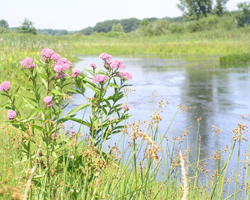 Chris Havens, District Administration Manager
chavens@laporteco.in.gov
Chris is a lifelong resident of La Porte County, and is a graduate of Indiana University.  He is responsible for leading the daily office operations of the District, as well as assisting in the community during various District events and programs.  Chris lives in La Porte with his wife and 2 boys.
Jennifer Lute, Education Coordinator
jlute@laporteco.in.gov
Jennifer is an experienced environmental educator with a passion for conservation. She recently earned her Master of Science degree in Biology from Purdue University. Jennifer is a resident of Michigan City and enjoys spending time outdoors at the LaPorte County parks.
---
Partner Staff
Alex Carrero-Muniz
NRCS District Conservationist
Alejandro.CarreroMuniz@usda.gov
Mike Polan
MS4 Coordinator
mpolan@laporteco.in.gov