E-Mail Directory | Online Inquiry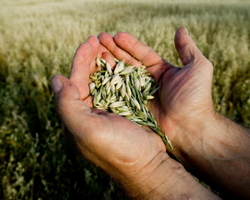 If you are interested in learning more about Agricultural Conservation Practices, Urban Best Management Practices, or need help finding general information about any environmental, storm water or conservation related issue, we can help! Contact us at 219-326-6808, ext. 2116.
If you need information about scheduling an Environmental Education program, please contact Michael Herrman, Soil Conservationist, at mherrman@laporteco.in.gov or 219-326-6808, ext. 2118 or fill out this Technical Assistance Request Form.
LaPorte County Soil & Water Conservation District
2857 W St. Rd 2, Suite B, LaPorte, IN  46350
Phone (219) 326-6808, ext. 2116
Fax (219) 369-0599
Due to the nature of the work performed by the District staff, occasionally there are times when no one will be in the office.  Please call before making a special trip to the office.  (219) 326-6808 Ext. 2116.
---
---